Artist Bio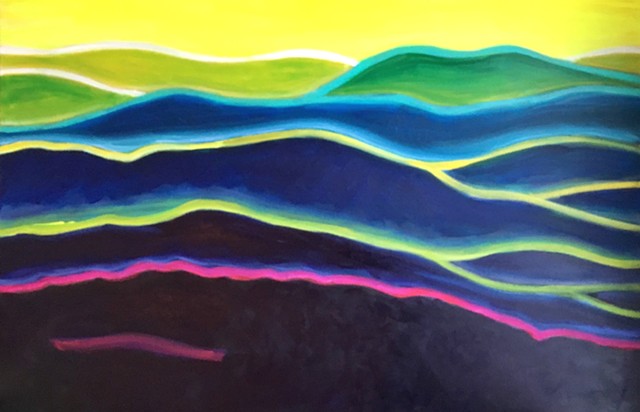 Janel Houton Bio
www.janelhouton.com
 
Janel Houton was born in Boston, Massachusetts, but spent twenty years living in New York, Japan and Honolulu before returning to New England in 2007.  With degrees in Art History and Historic Preservation, and having worked as an art dealer in Kyoto Japan, she has had a long engagement with the arts.  A versatile visual artist, Janel focuses primarily on painting and drawing, of landscape, nature, animal and environmental themes.
The past few years she has been exhibiting her series of Climate Change / Environmental art in area colleges as well as a conference for Climate Change at the University of Massachusetts in March 2018.  She has given two talks at local colleges on the subject matter, the last, "Native Species Threatened: The Environment, Climate Change and Faith, from 1600s New England to Pope Francis", in April of 2016.   In 2017 she was selected for an artist residency in rural Assisi, Italy, where she exhibited in an international group show in December 2017, and is continuing work for a solo show in Arlington, MA of her Italian inspired art for the fall of 2018.
Janel has been active the past several years with the Boston organization The Art Connection, which has facilitated the permanent placement of twenty of Janel's artworks in Boston Non-Profit Organizations.  She has also been actively showing in Boston Hospitals and Health Care organizations.
Janel presently lives with her daughter and husband on the North Shore of Boston.
Janel is a member of both the National Association of Women Artists along with its Massachusetts Chapter.